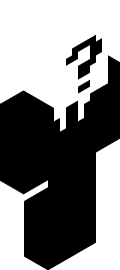 Top Donator
Your name and skin can be here!
Recent purchases
ItsKeneCraft
Visupera_
JustACarrot
xabieru
gaurdowl
The DestinyMC
Payments to the DestinyMC servers is a payment for the virtual items contained in the purchase. This transaction is final and there are no refunds. If you are banned for breaking the rules of the DestinyMC servers, you will not be refunded this money. Bans are subject to the full discretion of the server admins and rules can be changed at any time. There is no guarantee on being able to enter the server, and if the server is no longer operated the virtual items are forfeit. Refund requests due to issues concerning lag, game glitches, or any other issues are subject to the discretion of the DestinyMC administration team. All items are virtual and have no value.
 
PRIVACY POLICY
This policy covers how we use your personal information. We take your privacy seriously and will take all measures to protect your personal information.
Any personal information received will only be used to fill your order. We will not sell or redistribute your information to anyone.
The DestinyMC server is not affiliated with Mojang. 
Disclaimer
Mythic Games, LLC is NOT affiliated with Minecraft, Mojang AB and/or Notch Development AB.
Minecraft is © Mojang AB 2009-2021